Our Mission
STEPS makes prevention a priority in our community through education, limiting access, and advocacy for policy change.
Our prevention work focuses on underage drinking, tobacco/vaping, cannabis/marijuana use, prescription drug misuse, and more. We believe that positive youth development is an essential building block to create generations of youth that are caring, competent, successful, and substance free.
Our Focus on Youth
STEPS was founded in 2007 with a mission to help our youth grow up to be caring, competent and successful. We develop programs and opportunities for young people to step up and showcase their best selves.
STEPS partners with Southington Public Schools to follow an Asset Building Classrooms (ABC) model. We also have STEPS Youth Council leadership opportunities, a youth community service initiative, and a classroom-based curriculum to improve student health and safety.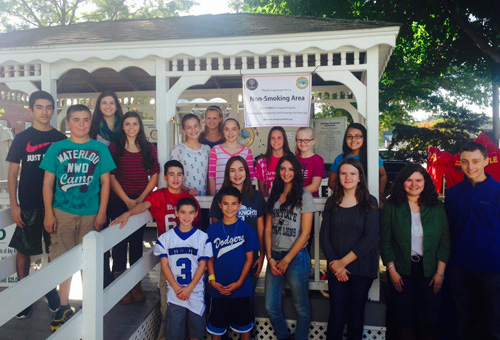 Stay informed about our latest prevention efforts, news, and events.
Our Prevention Efforts
Our work in Southington to keep young people healthy and safe is a top priority. Data shows that substance use at a young age can lead to:
Higher suicide risk

Long-term substance use disorders

Mental health concerns (anxiety, depression, psychosis)

Poor school performance (lower grades, absenteeism)

Physical health issues (diseases, injuries)

Risky behaviors

Social and economic impacts (damaged relationships, missed career opportunities)
All these reasons are why substance use prevention among young people is so important. Take a moment to learn more about our work in Southington right now.